Back To The Old Routine Kesslet !
Hi Everyone,
I was getting really frustrated recently trying to catch up with Kesslet – she was definitely playing at hide and seek with me, no doubt about it. However this morning I went over to see my friends at Inverness Marina who allow me to observe from part of the Harbour and it turned out just perfect today. I don't think that Kesslet expected me to be there and I managed to get some really close up shots of her hunting for salmon and keeping her strength up.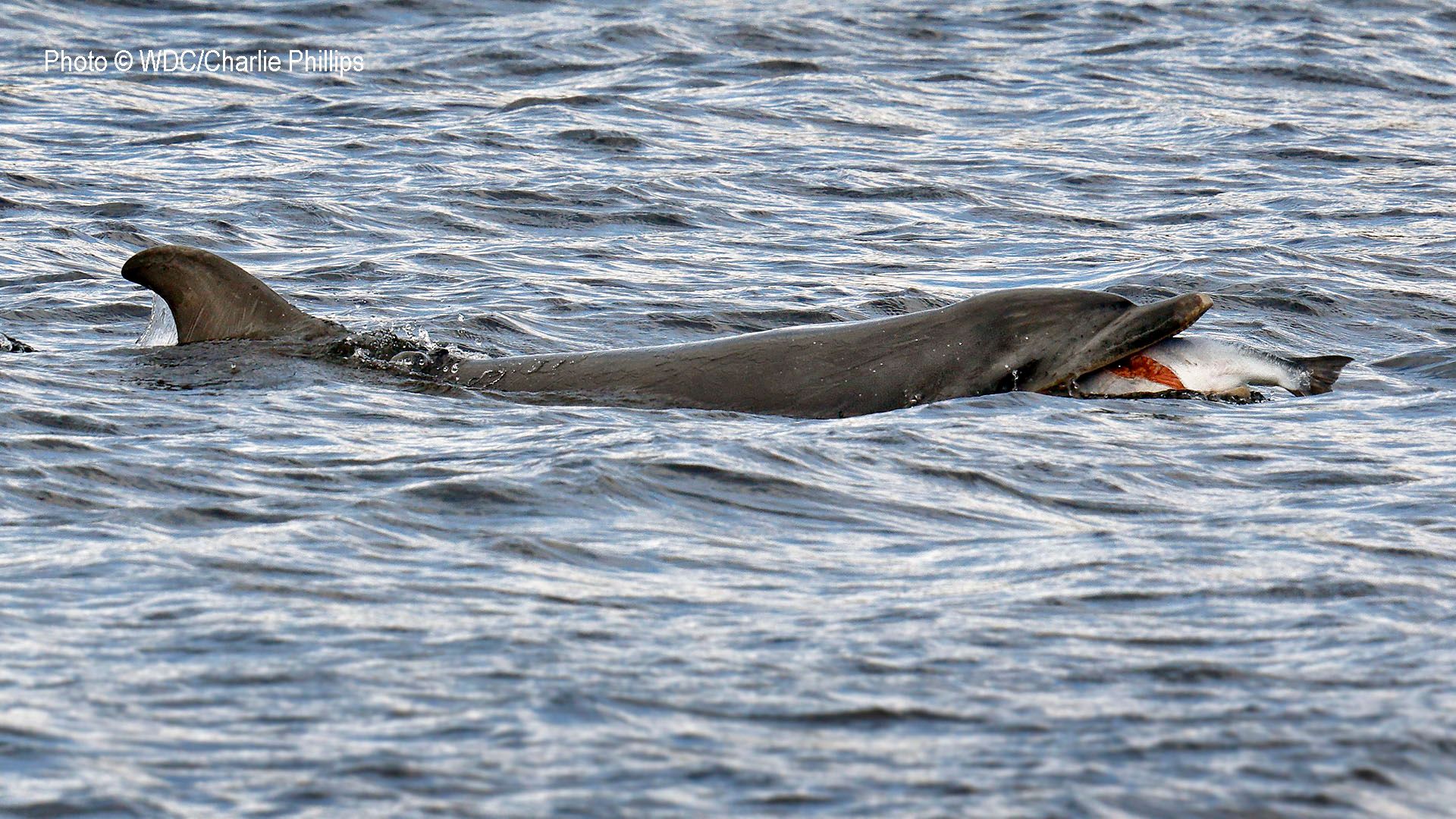 I haven't observed her this close up for a long time and was needing to see how she was after losing her baby. She is nothing if not resilient is the lovely Kesslet and apart from looking a little bit thoughtful and melancholy – as you can see in the photo below, she looks in fine shape and is certainly as deadly as ever at grabbing lunch !
Her son Charlie has been having some battles with his buddies, he is looking very scratched and marked in this recent photo (he's on the right of the pic) – all tooth rake marks from other dolphins but knowing my namesake – he will have given back as much as he has received !
Best Wishes,
Charlie.