A Dolphin Welcome to 2015 !
Hi Everyone,
I hope that all of you have had a nice festive season. I'm technically still on holiday for a few days yet but I though that I would share some nice news with you to welcome us into 2015, – Kesslet and her baby were around near the Kessock Bridge today, I had spotted them away up in the Kessock Channel then lost the sighting but half an hour later I had tracked them down and managed to get my first (albeit distant) dolphin pictures of 2015.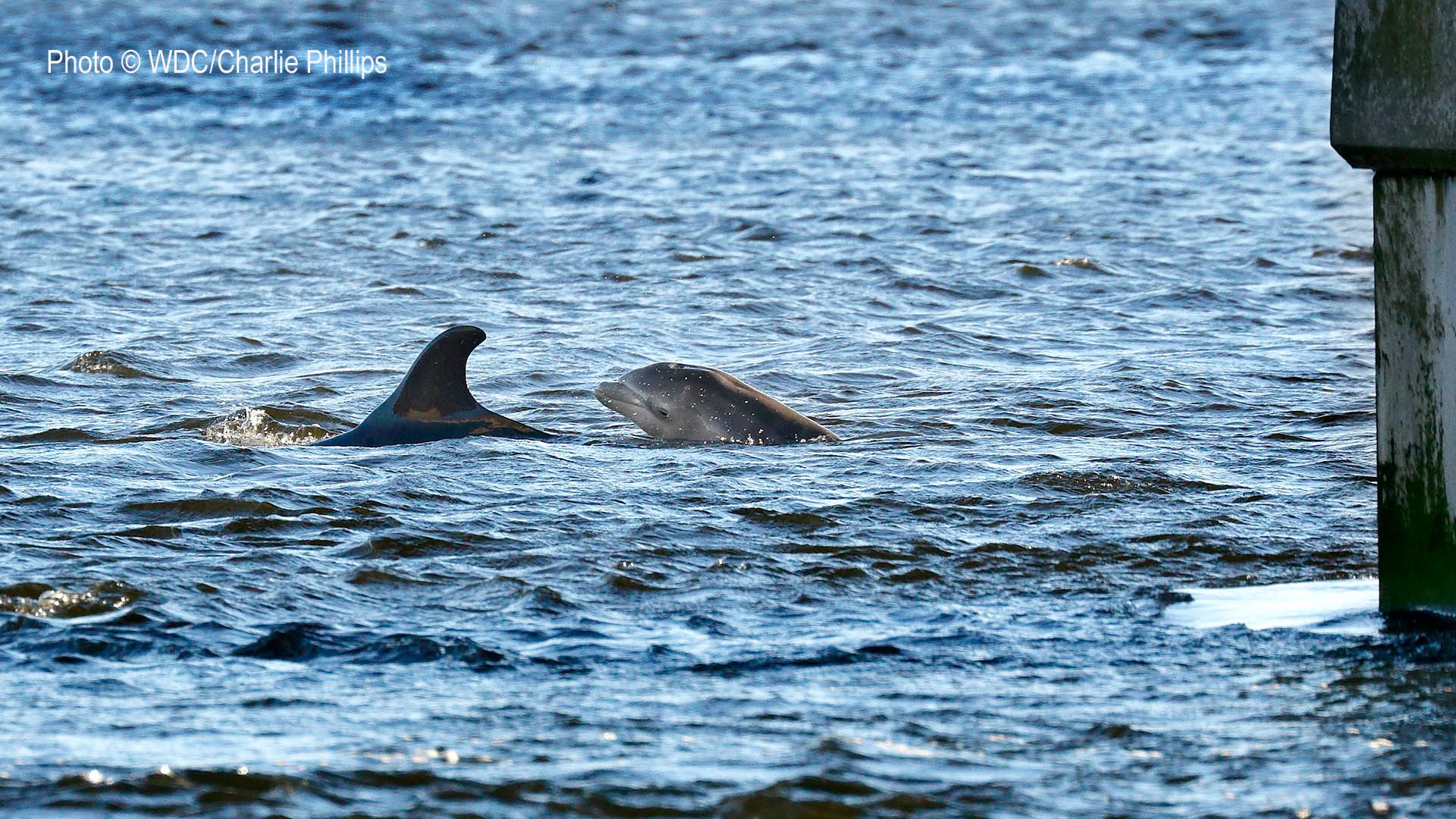 The photo above shows Kesslet and her baby under the shadow of the Kessock Bridge with one of the bridge legs on the far right of the picture. A good start to the New Year – lets hope it continues !
Best Wishes,
Charlie.