Hi Everyone,
It is getting very windy, grey and cold up here in the Moray Firth and the light levels during the day are really dropping. Sightings of our dolphins round about Kessock and Chanonry are getting less and less but a little patience can be rewarded. Go equipped with a pair of binoculars, warm layers of clothing and a really big jacket to places like Spey Bay, Chanonry Point and the Kessock Channel and keep watching as winter fish like sprats and herring are starting to arrive which can tempt dolphins to travel around the coast looking for snacks.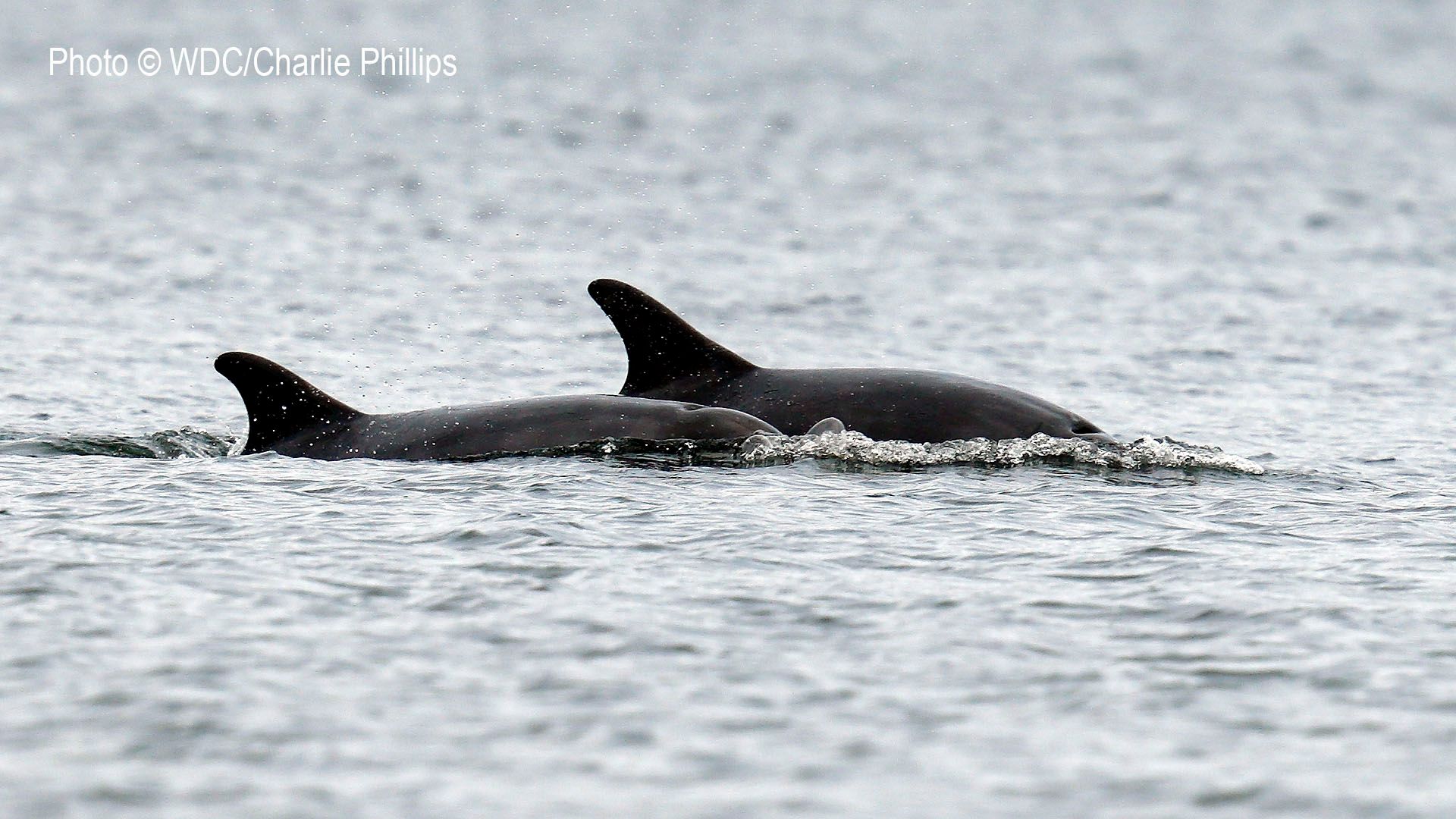 Some days you may only see one or two dolphins, like Breeze and Charlie (above photo) photographed recently near Chanonry but if you are lucky then you might watch bigger hunting parties travelling past.
Keep warm, stay safe and keep a sense of adventure too.
Best Wishes,
Charlie.