The Calm After The Storm…
Hi Everyone,
Well, that was some wild weather we have just had, floods, gales, huge surges in tides…thankfully all calm again and good for observing the sea. Sadly not much with a dorsal fin being seen in my area over the last few days but I did have around ten dolphins wander past Chanonry late last week with Kesslet and new baby coming fairly close to the Point as you can see in the photo below.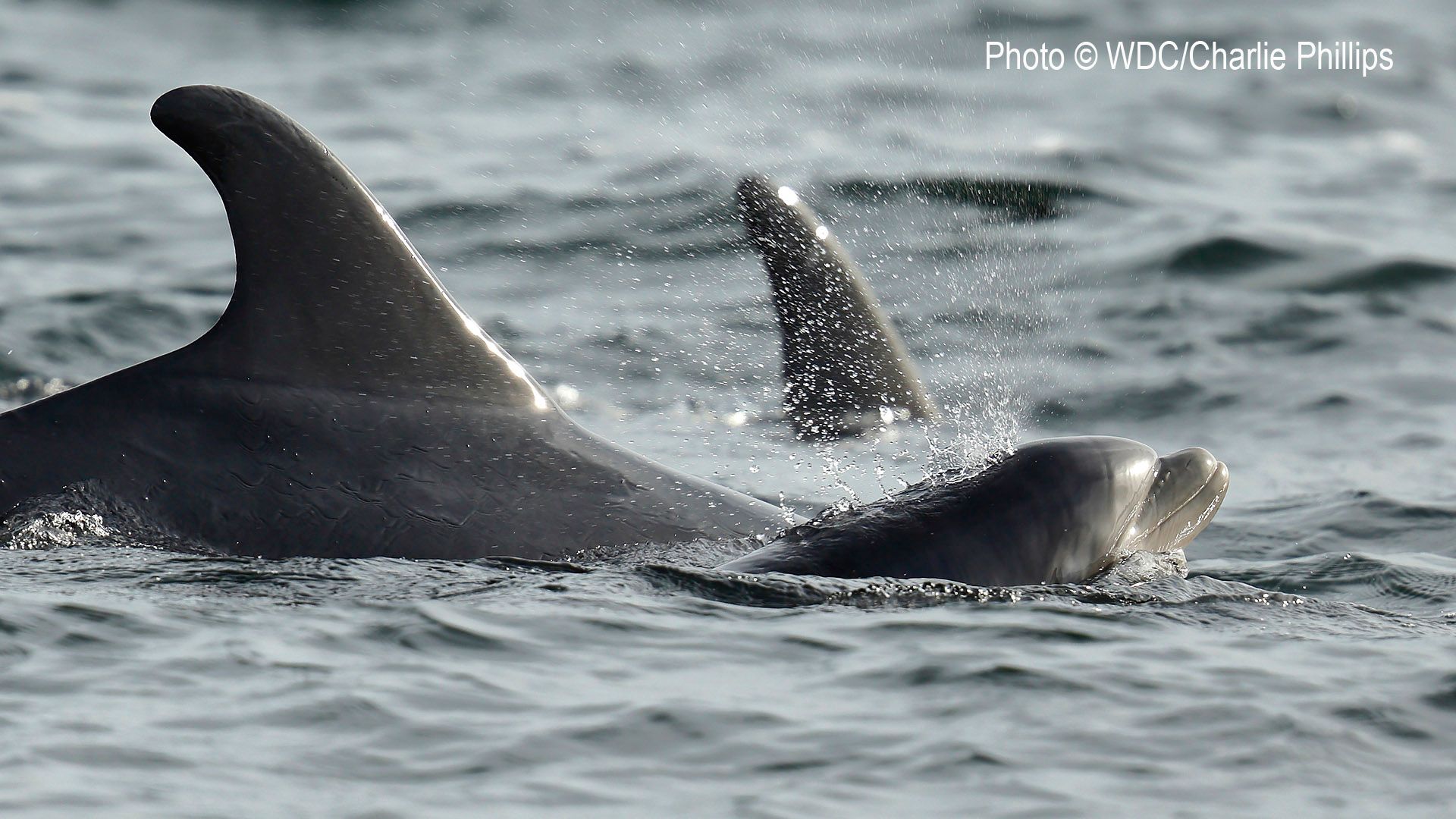 They were with Sickle and her baby, the first neonate we think born in the Firth this year (July) and already I can see a difference in size between him or her and Kesslets wee one who is less than three weeks old. Charlie was right beside Mum and little brother or sister, then Zephyr and Breeze, Scoopy and further out Bonnie and her calf. I'm hoping to get out on the water up near Cromarty to have a last look round soon before the weather gets too unpredictable and hopefully come across some dolphins. I'll let you know if I see anything.
Best Wishes,
Charlie.