Sundance Gets Nicked Again…
Hi Everyone,
No – Sundance hasn't been breaking the law, don't worry… what I actually mean is that the big guy has picked up a new nip out of the skin at the rear edge of his dorsal fin about halfway down. It is tiny, but it is there and an important reminder why we have to re-photograph dolphins whenever we see them for the scientific technique called Photo ID as all these nip marks (we call them nicks) can be added to over time and if there are enough new marks then it can become difficult to recognise some dolphins, especially if we don't see them for a long time.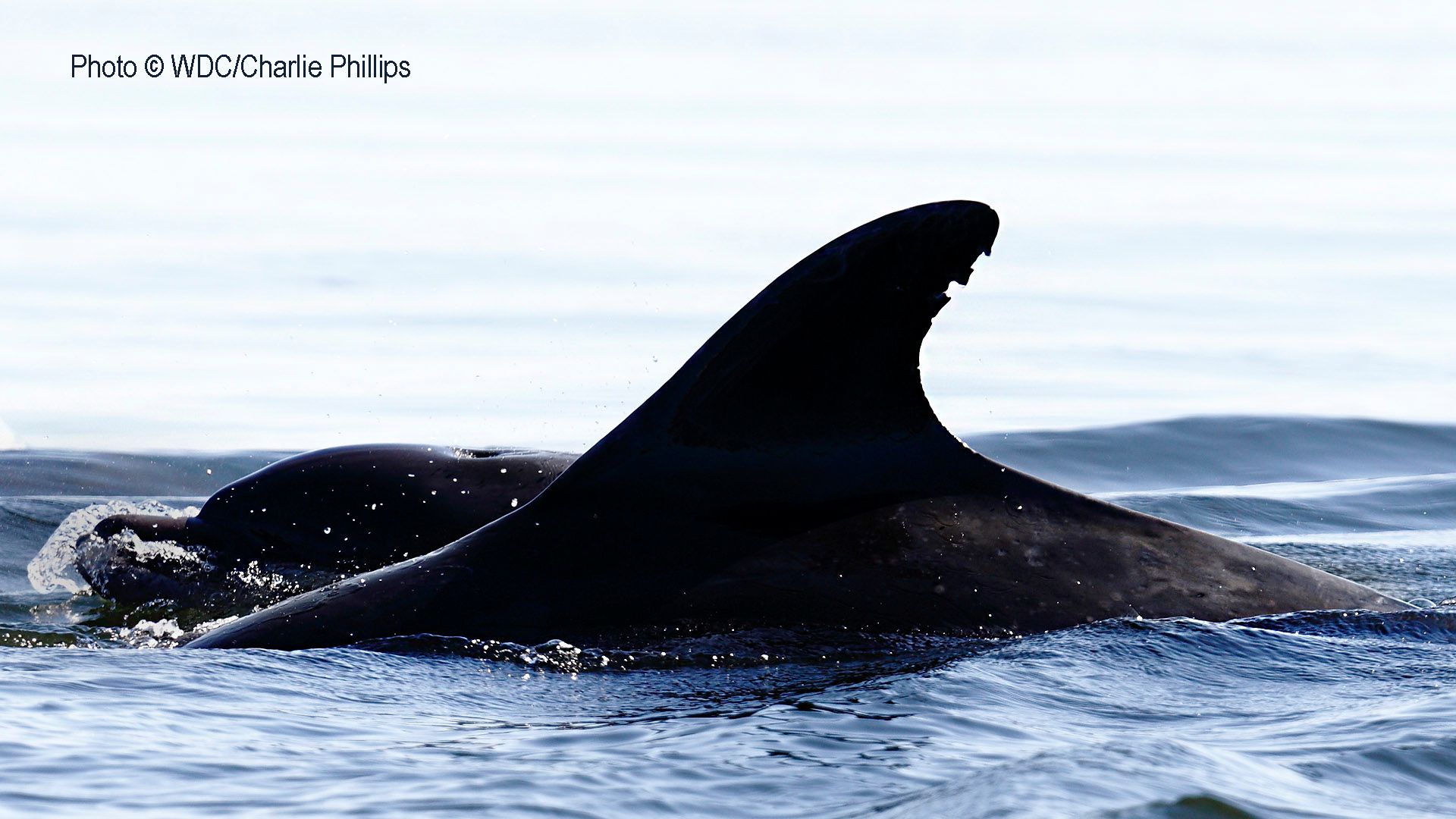 I have been filming for a French TV channel about our dolphins for the past two days and yesterday at Chanonry Point was flat calm and blazing sunshine as you can see in the photo above – it made Sundance's fin stand out as a silhouette but easy to see all his nicks, large and small. These are caused by another dolphin/s biting him over a long time – all part of being a big, tough male dolphin.
Best Wishes,
Charlie.