Hi Everyone,
I had a rather chilly but none the less rewarding day on the beach at Chanonry yesterday. Dolphins are trotting past every so often but not strictly in conjunction with the rising tides as they are feeding on herring, not salmon (yet) so going down for a look can be anytime really. Yesterday there were two distinct dolphin groups, the first one had Sundance in it – he is the dolphin on the very right of the picture and you can see some of his big, light coloured scrape marks on his dorsal fin. Here he is rolling effortlessly along with two of his friends going through the tidal current at Chanonry in quite nice light…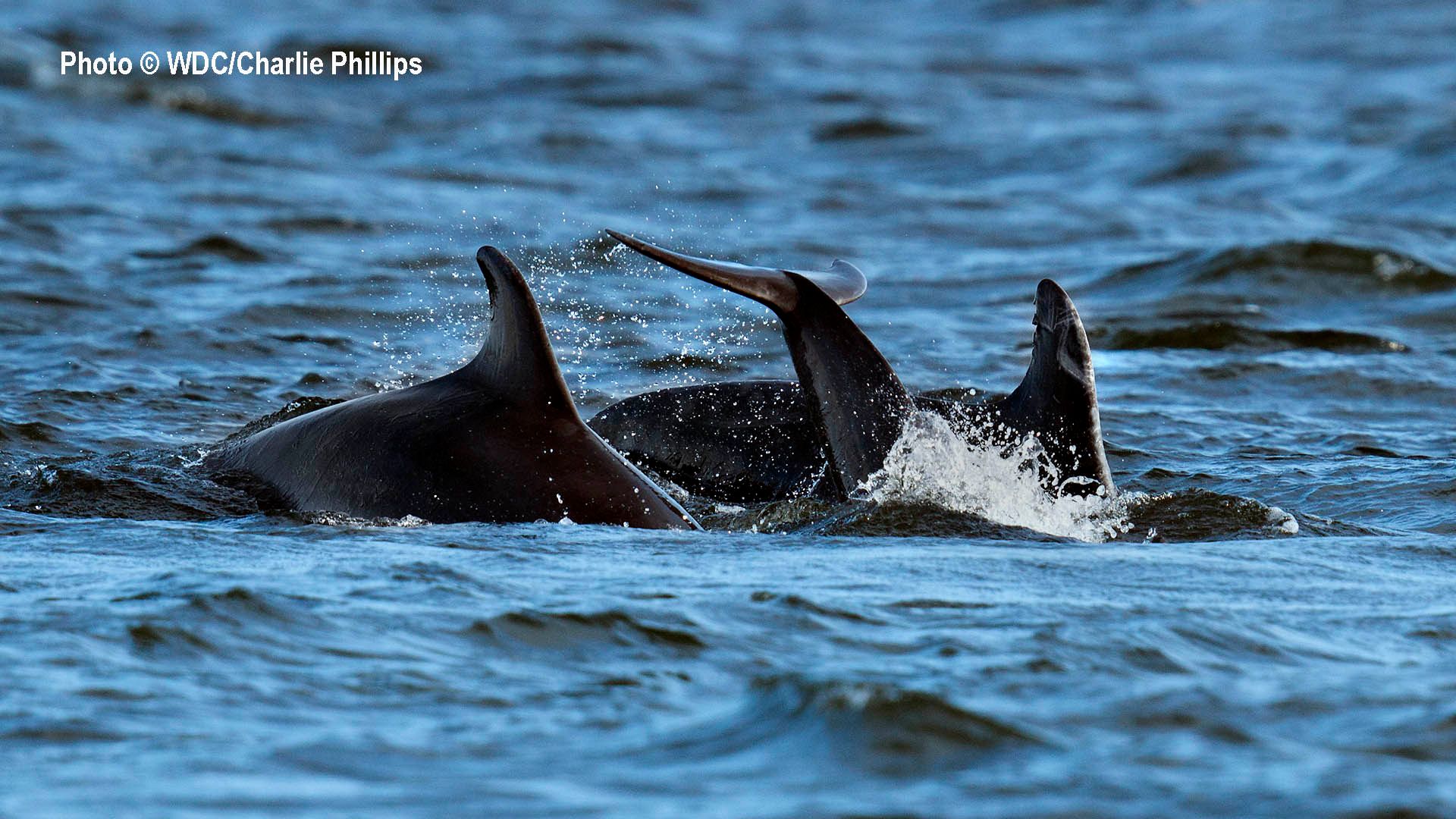 The next group was a bit of a mix, with Zephyr, Squat Fin and their babies plus Breeze and Scoopy together and then Porridge and her big calf but then Kesslet and Charlie surfaced unexpectedly in amongst the group – great to see them both…the spray in the picture is Charlie, who is just behind his Mum and has just vented his warm breath into the chilly air.
I still haven't confirmed (by photo or video) a proper sighting of Rainbow or Spirit yet but that might happen soon as I feel that the dolphins that I am seeing are getting more individuals of the "Cromarty" bunch in about them and since that is where Spirit usually is found and where I found Rainbow hiding away last season I have my fingers and my toes firmly crossed.
Best Wishes, Charlie.
Find out more on how to adopt a dolphin