Hi Everyone,
I had a bit of luck round at Chanonry Point recently – out in the distance were about fifteen dolphins including a few small calves. Most of the dolphins stayed away over towards Eathie but some of the adults with the very young calves headed over to where I was standing with the camera gear at Chanonry and amongst others I snapped this shot of ID#744 Squat Fin or "Bonnie" as she is known to our corporate adopter and beside her glowing almost pure white in the sunshine is her beautiful wee baby born in August of this year.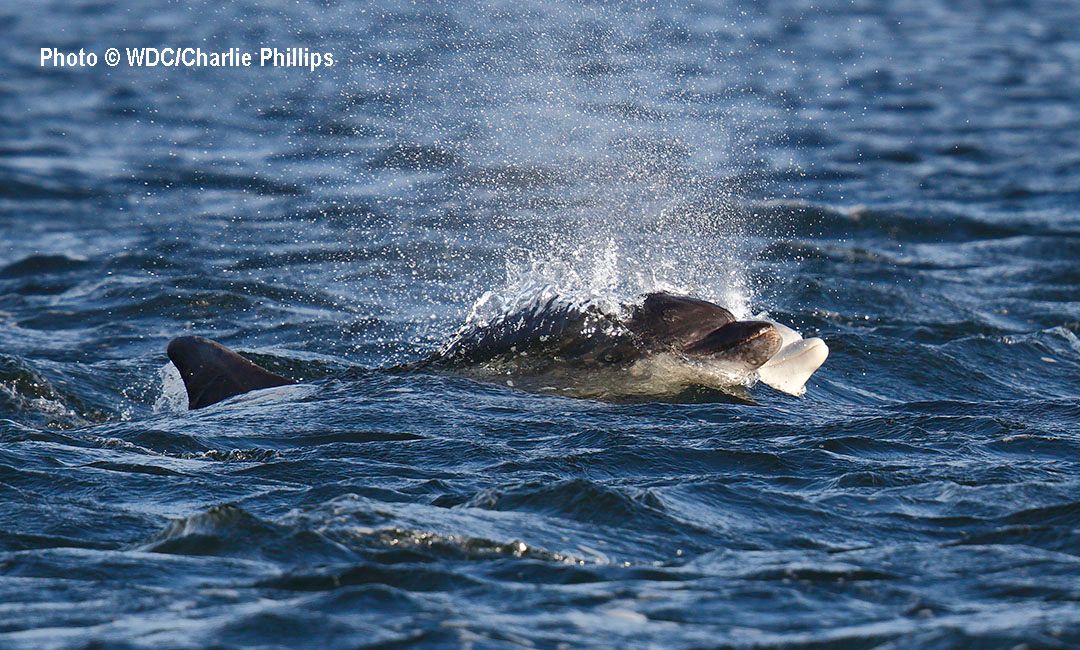 ID#866 "Zephyr" with her new baby and older son were with Bonnie and her little one and looking through the distant photos a bit later I found that big Mischief was there larking around as usual.
I'm hoping that the dolphins will stay visible through the winter months this year as last winter was SO quiet for sightings in the Inner Firth.
Best Wishes,
Charlie.