Hi Everyone,
This morning at a rough and windy Chanonry Point I managed to get my first reasonable pictures of Mischief this season, the big guy was looking in fine form, mucking about as usual with some of the youngsters – in the picture below he is right behind young Breeze in the choppy tidal current.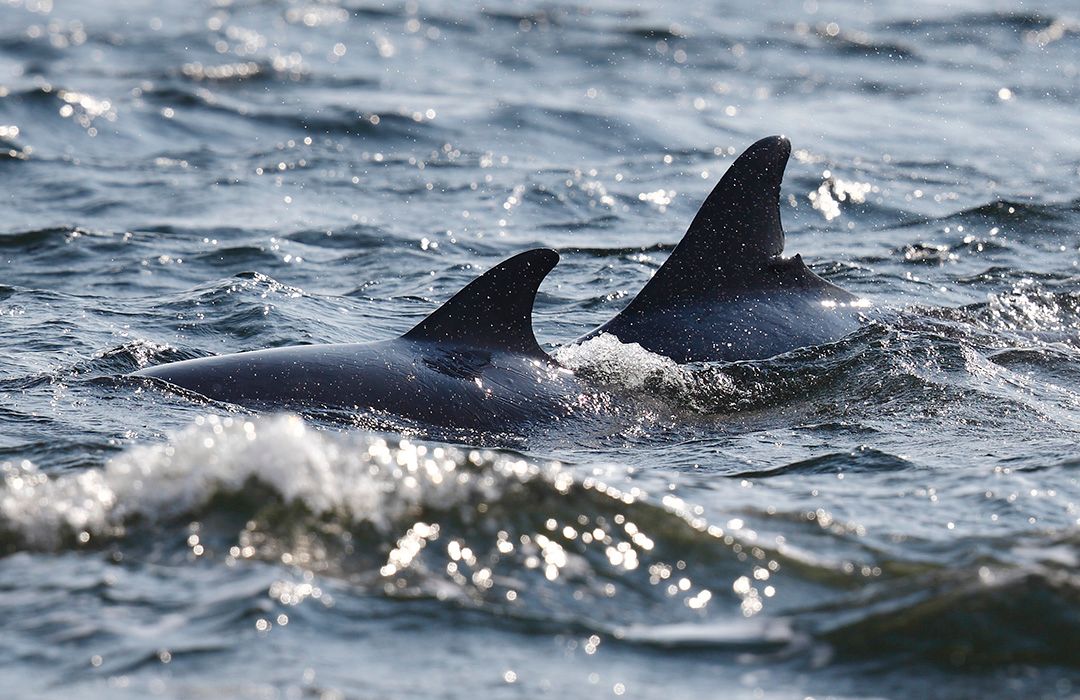 Photo © WDC/Charlie Phillips
I think, checking through my photos back in the Studio, that we had about twelve dolphins in the Chanonry area and I was pretty excited about seeing big Mischief, Jigsaw, Tall Fin, Denoozydenzy and the others…things are speeding up a good bit !
Best Wishes,
Charlie.