Hi Everyone,
The weather recently has been pretty bad and not much dolphin action either but yesterday it was great to see Kesslet and Charlie (who had both been fishing in the Inverness Harbour area) start to bow-ride with a ship coming out of the harbour – as if to say to the ship – "This way, we'll show you where to go…"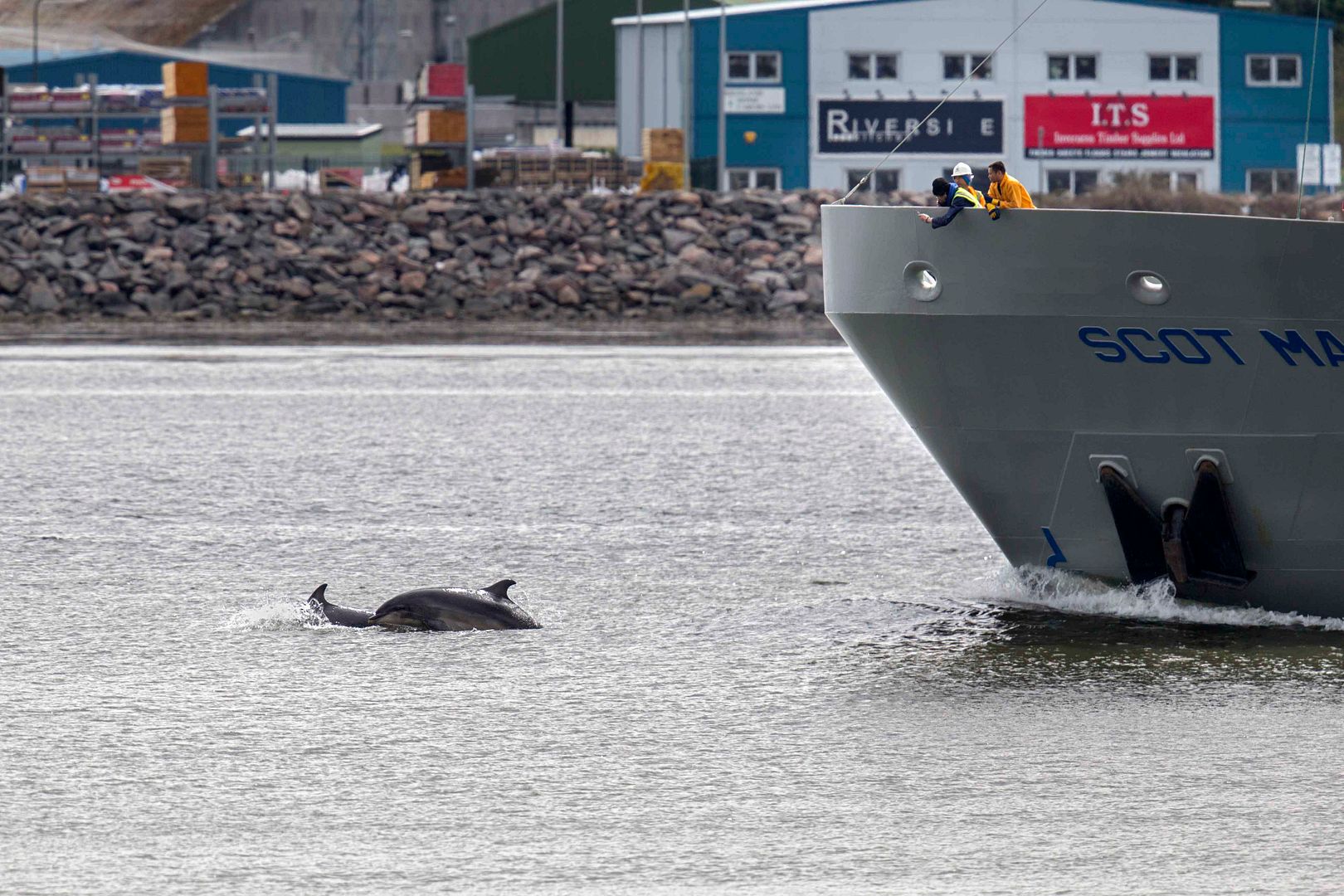 ©WDC/Charlie Phillips
The crew members that were leaning over the bow were getting great views of the two dolphins, one chap taking video on his mobile phone. Chanonry activity is picking up a little with three or four dolphins most days – today we had Scoopy, Squat Fin (who caught a big salmon) Zephyr and Breeze but hopefully in the next week I will start to see some of the other dolphins.
Best Wishes,
Charlie.