Hi Everyone,
The dolphin sightings are a bit low at the moment and not just because of the terrible weather – the only dolphins I've seen recently have been Sundance, Zephyr and Breeze and they are not staying for long at Chanonry, normally all I see of them is the back of their dorsal fins as they head out to sea. What we do have at present in the Chanonry area are hundreds of lovely Gannets, most of them are young, dark birds but there are a few adults too with their striking white, black and yellow plumage. There must be shoals of small fish like sand eels or sprats as there is a lot of plunge diving going on. The photo below from this morning shows an adult Gannet taking off beside a young bird.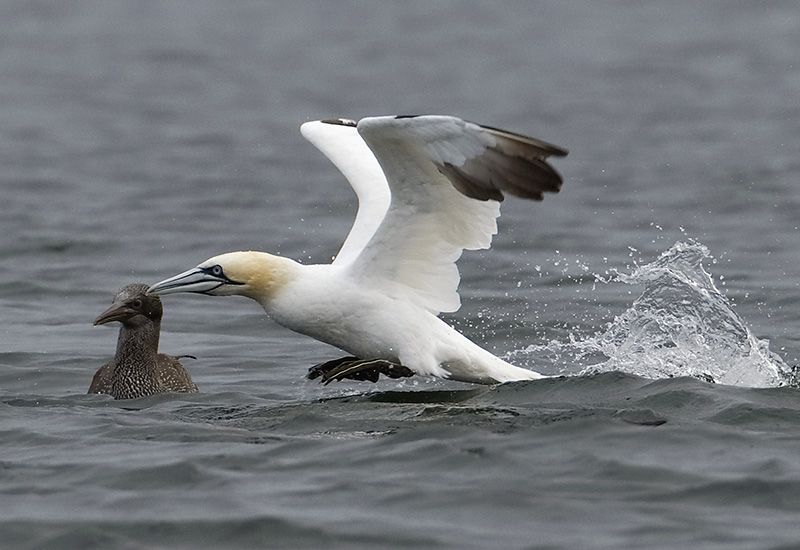 ©WDCS/Charlie Phillips
Kesslet and Charlie have been popping up in the Kessock Channel and at Chanonry too but they seem to be hiding from my new camera – I'll get photos of you two yet!
Best Wishes,
Charlie