Hi Everyone,
Apologies for the terrible pun in the title of this post…anyway – Barbara Cheney,The Photo ID officer with Aberdeen University's Lighthouse Field Station at Cromarty sent me this recently taken, and very lovely photo of Spirit and her latest son or daughter (we don't know which yet) powering their way through the sea near Cromarty. They are both looking super and Spirits big daughter Sparkle was seen by Barbara last month too.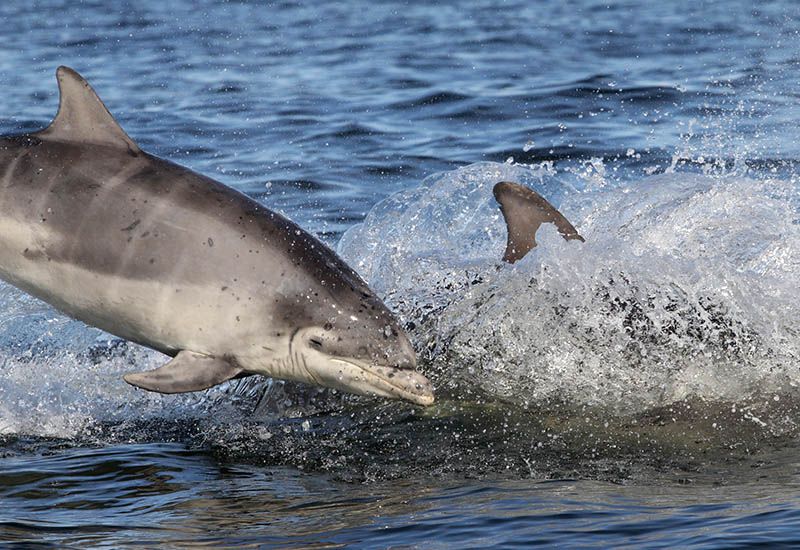 © Barbara Cheney/ AULFS
I must admit it looks lovely and blue does the sea in this picture, unlike the colour it has been yesterday and today – very grey… and also very rainy again. My grateful thanks to Barbara for the lovely photo.
Best Wishes,
Charlie.