Hi Everyone,
I have had a bit of a short working week (down on the beach that is) as I have been down to WDCS Head Office for meetings and other stuff. Friday and Saturday of this week have been grey, damp and not brilliant for photos but at least there have been a few dolphins around.
Kesslet and Charlie (seen here in the photo below) have been popping along to Chanonry to join Zephyr and young Breeze plus one or two other dolphins that stop by to see if there are any salmon on the go.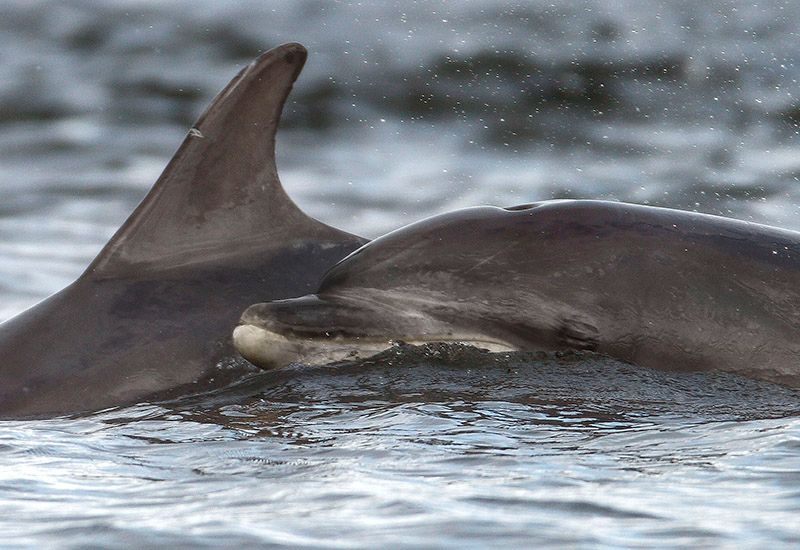 ©WDCS/Charlie Phillips
It's raining again this afternoon and I'm debating whether I want to get wet again like in the past few days…I have taken many thousands of grey, dull and grainy photos from standing out at Chanonry in poor weather and bad light over the years, do I really need any more or wait for better weather? I'll toss a coin…
Best Wishes,
Charlie.