This Fish is Just Brill Mum !
Hi Everyone,
Well, my short break is over, the sun is shining and back I go to our lovely dolphins. Charlie and Kesslet were in the Kessock Channel this morning and were both feeding on caught fish. In the photo below you can make out Charlie surfacing to breathe just behind a moored yacht called "Just Brill" and Charlie was enjoying his fish so much you could imagine that was what he was thinking.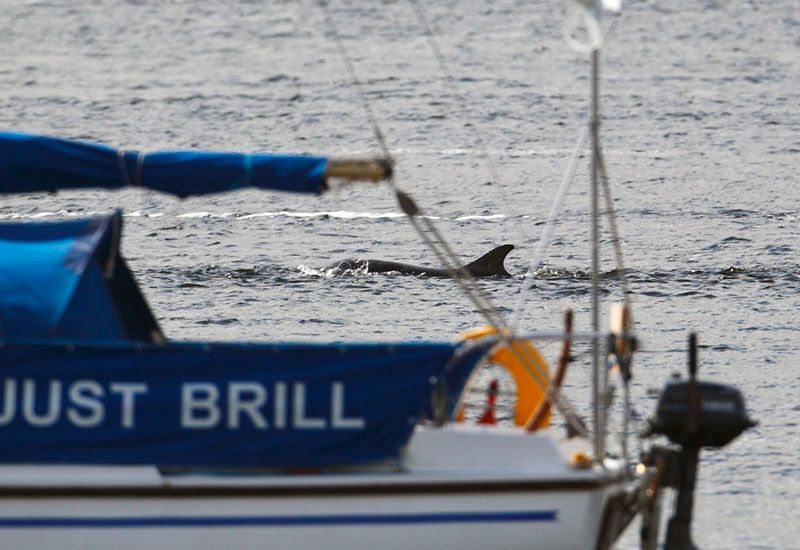 ©WDCS/Charlie Phillips
Our Dolphin and Seal Centre is now open for the summer with our new staff Mairi and Simon running the day to day opening, some of you may know Simon already as he has a lot of experience at our Scottish Dolphin Centre at Spey Bay. Elsa is back with us again and she will be popping in to make sure that everything is running smoothly. Please pop in and see us if you are near Inverness – it would be great to see you.
Best Wishes,
Charlie.