Hi Everyone,
It was a lovely sunny night round at Chanonry when I stopped by yesterday evening. Zephyr and Breeze, Kesslet and Charlie were in a very laid back, relaxed sort of mood and there was a lot of mother and son bonding going on, rolling over each other and pushing and playing. It was lovely to see and in the photo below you can see Charlie diving below his mum Kesslet, who is lying on her side waving a pectoral fin in the air getting tickled by him swimming about her.

©WDCS/Charlie Phillips
Young Breeze was being very playful too, him and Charlie get on very well together and he was doing a lot of "spyhopping" and mucking about.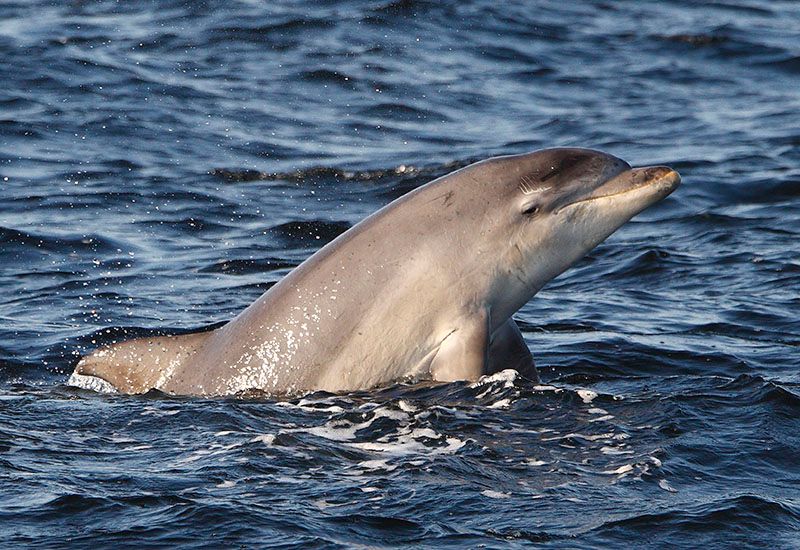 ©WDCS/Charlie Phillips
Rainbow turned up just as the light faded away for a look around and she was at Chanonry this morning too – I wish some more salmon would start running…it's very quiet and there aren't really any big groups anywhere at the moment.
Best Wishes,
Charlie.