Hi Everyone,
There have been fairly consistent sightings from Chanonry in the last week or so. Kesslet and Charlie have vanished from the Kessock Channel and joined Rainbow, Zephyr & Breeze and a few others round at Chanonry, hunting in the rough water as you can see below.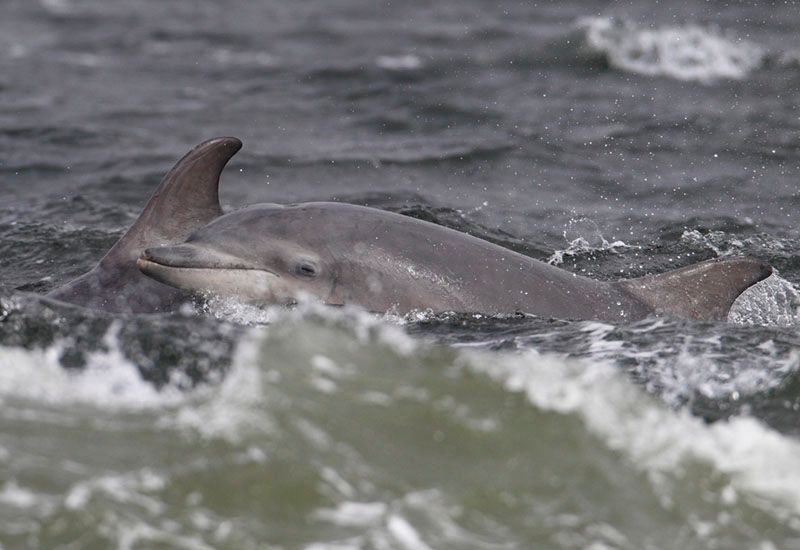 ©WDCS/Charlie Phillips
The weather has gone bitterly cold and windy again and it's not much fun trying to get photos in these conditions…can we have spring back please?
Best Wishes,
Charlie.